Optimal healing and DAPT duration in today's complex PCI: the Synergy stent
Chairperson: Ian T. MEREDITH
Objectives:
To learn how the Synergy stent is being used in complex patient subsets
To learn how durable and bioabsorbable polymers and stent design impact both early and late healing
To understand the current evidence when assessing ischaemic, bleeding and thrombotic risks for specific patient subsets

Lectures

Session objectives
I. Meredith


PCI in elderly patients: device and pharmacotherapy considerations in next generation DES
T. Cuisset


Early healing with Synergy in real-world patients
J.M. De La Torre Hernandez


Optimal revascularisation in multivessel disease and coronary CTO: the Belfast experience
S. Walsh


Synergy in an all-comer population: the SWEET registry
S. Cook


Session evaluation and key learnings
K.G. Oldroyd

Share
More from Boston Scientific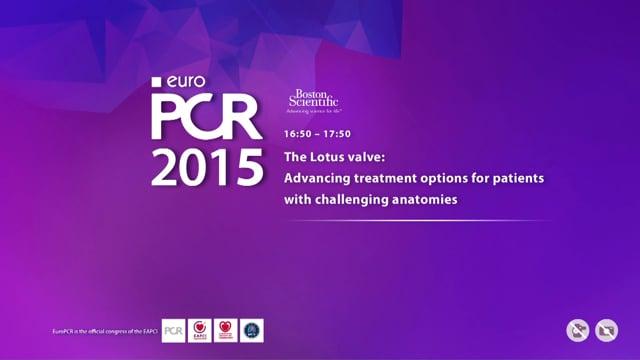 The Lotus valve: advancing treatment options for patients with challenging anatomies
Chairperson: Ted Feldman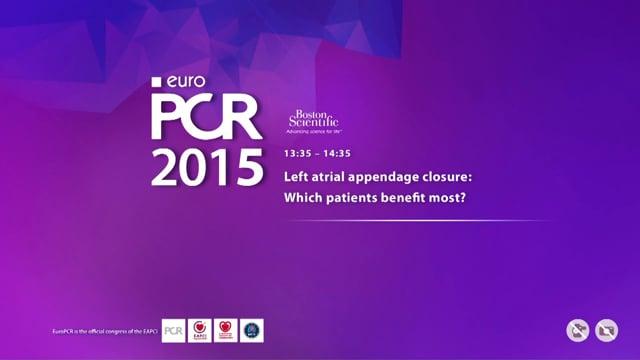 Left atrial appendage closure: which patients benefit most?
Chairperson: Maurice BUCHBINDER, Alec VAHANIAN
Visit website